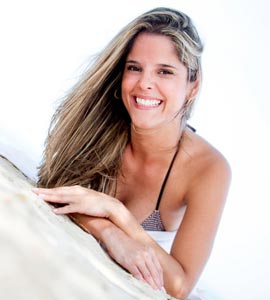 Paddleboards are great for more than just paddling. As long as you're going to invest in an SUP, why not get the most value for your money with additional SUP exercises and workouts that you can do, right?
Paddleboarding in general is a good all-body workout. You can tone your arms while your work your leg muscles and exercise your abs. However, just paddling all the time may get boring for some people.
Making the Most of Your SUP…
If this happens to you, simply incorporate other routines into your paddleboard excursions, like yoga, core workouts or other balancing or strength-training exercises. Not only are you able to work a larger range of muscles and improve your balance, you get the benefit of keeping your exercise regimen interesting, challenging and fun.
Simple SUP Exercises to Start:
This first video shows some simple core exercises that may look simple to do on a gym floor, but become exponentially challenging when you are trying to balance on an SUP. Strengthening your core helps you become a stronger paddler (great if you're training for races) and improve your performance in all types of sports. It can also improve posture and minimize back pain.
Joining an SUP Exercise Class:
If you enjoy exercising with a group of people, you might want to check for an SUP fitness class in your area. For many people, working out with a group is more motivating and fun. Plus, it can give you some ideas for exercises you can do that you might not have thought of.
SUP Yoga:
One of the most popular SUP workouts is paddleboard yoga. You might find a class near you, but you can also practice performing basic poses on your own. You'll find that they are also much more challenging when done on an unstable surface vs a yoga studio.
What to Watch Out For:
The drawback to SUP fitness workouts is that they can be very challenging. Even frustrating. I've found that when you are exercising by yourself, it can be much easier to quit and give up. Unless you have something to motivate you, like music, that is. Waterproof MP3 players are a genius invention in my book, and I definitely get a lot of use out of mine.
SUP Fitness Certification
Once you start doing SUP exercise routines, you may find that you like them so much that you want to teach others. No problem! There are certification programs that you can take to help people learn to paddleboard. Plus, you can teach classes, including paddleboard yoga. Check out sites like Paddle Fit and Paddle into Fitness.
Paddle Boards to Use…
Really, any paddleboard will work. That said, if you plan to use your equipment mainly for exercise routines or yoga, a larger, longer more stable board that sits higher in the water can be easier to learn on. Inflatable SUPs are perfect for this, especially the Tower 6″ thick models. They even show videos of people using their boards while exercising and doing yoga…